The shipping industry is exploring new fuel types in order to meet stricter emissions standards. As from January 1, 2020 seagoing vessels should meet the 0.5%S requirement and in special areas the even stricter 0.1%S
Shipowners can opt for the use of low sulphur fuels, such as liquid natural gas (LNG), ultra-low sulphur fuels, methanol or other alternative fuels. Or ships can be equipped with exhaust gas cleaning systems to meet the sulphur requirements.
Until today, the success of LNG was limited, mainly due to high infrastructure costs and the limited number of bunkering vessels. Gradually we see that the main ports in Europe are providing LNG bunker infrastructure with ports, such as Rotterdam, Goteborg, Hamburg, Zeebruges and Antwerp being frontrunners in this field. We also see that the big LNG suppliers Engie (Group Suez), Shell, some Scandinavian gas suppliers and others gas producers enter in this new market or are working on some business cases.
The LNG bunker vessel Cardissa arrived in the Port of Rotterdam enabling Shell to supply clients throughout Europe with LNG from the Gas Access to Europe (GATE) terminal in Rotterdam. The 120-meter (394-foot) Cardissa, owned by Shell and co-financed by the European Union's Connecting Europe Facility, can carry 6,500 m3 of LNG. In June, Cardissa was Singapore LNG Corporation's first small scale LNG reload at its terminal on Jurong Island, Singapore.
Shell also signed a time charter agreement with Victrol nv and CFT for a bunker vessel with a 3,000 m3 LNG capacity. The vessel will operate in Rotterdam and will provide additional flexibility to supply clients, including European inland waterway vessels.
On August 14, a first LNG-fueled truck loaded a trailer with LNG at the GATE terminal, a joint venture of Gasunie and Vopak. It has been practically impossible to transport LNG using an LNG-fuelled truck due to regulatory restraints. Last July, the GATE terminal also started commercial operations of its two new truck loading bays to cater for future growth in the demand for LNG distribution via road or containers, enabling terminal customers to deliver LNG to retail stations, industry and ships. The GATE terminal has experienced a 50% increase in truck loadings this year with around 750 trucks being loaded in the first half of 2017. Last year, the terminal was expanded to include a third berth and special infrastructure for the loading of small LNG vessels. These small LNG vessels enable distribution to LNG terminals in other North Sea and Baltic ports where large LNG tankers are unable to deliver directly due to their draught.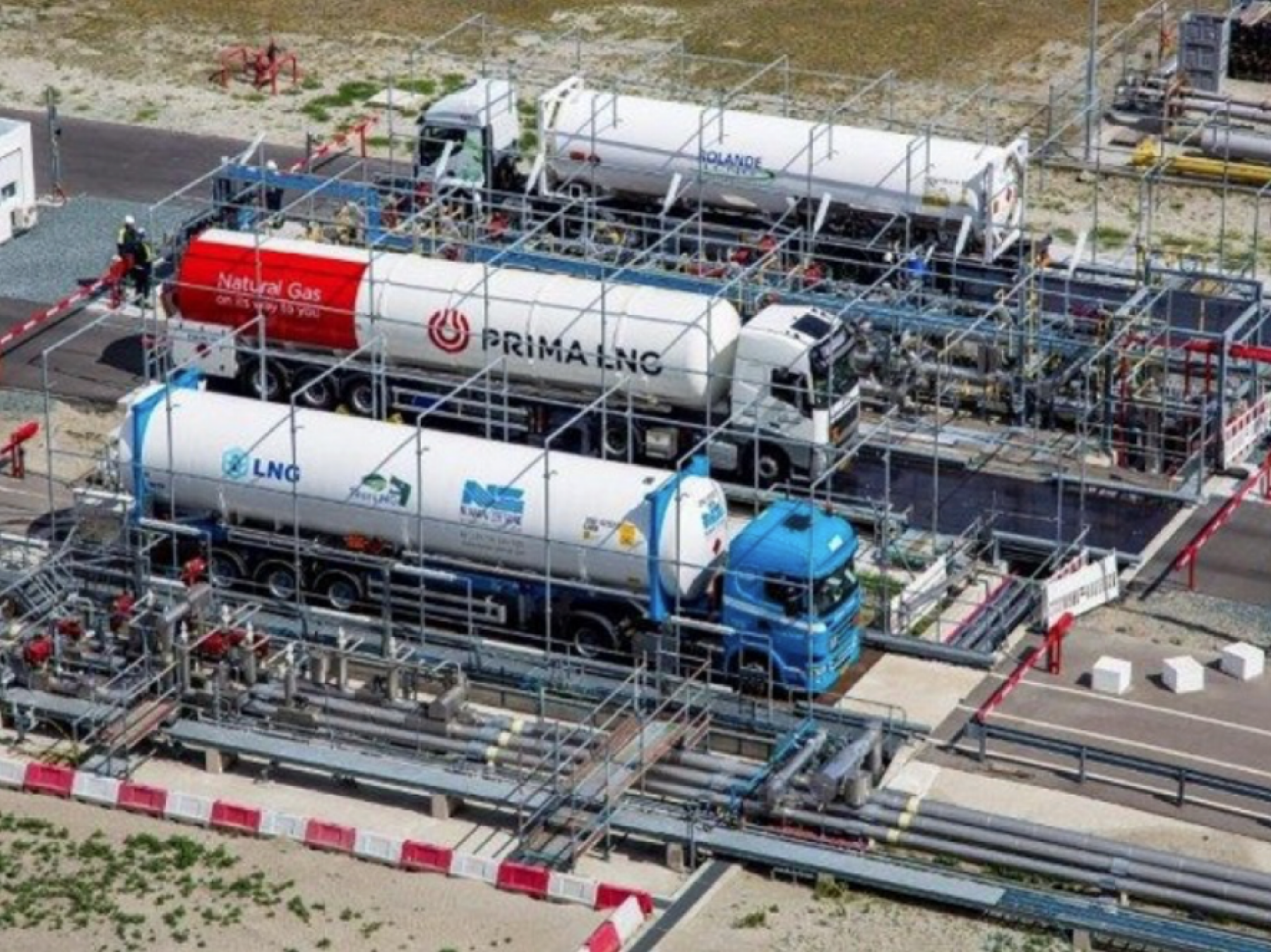 Source: https://www.maritime-executive.com, 14/8/2017